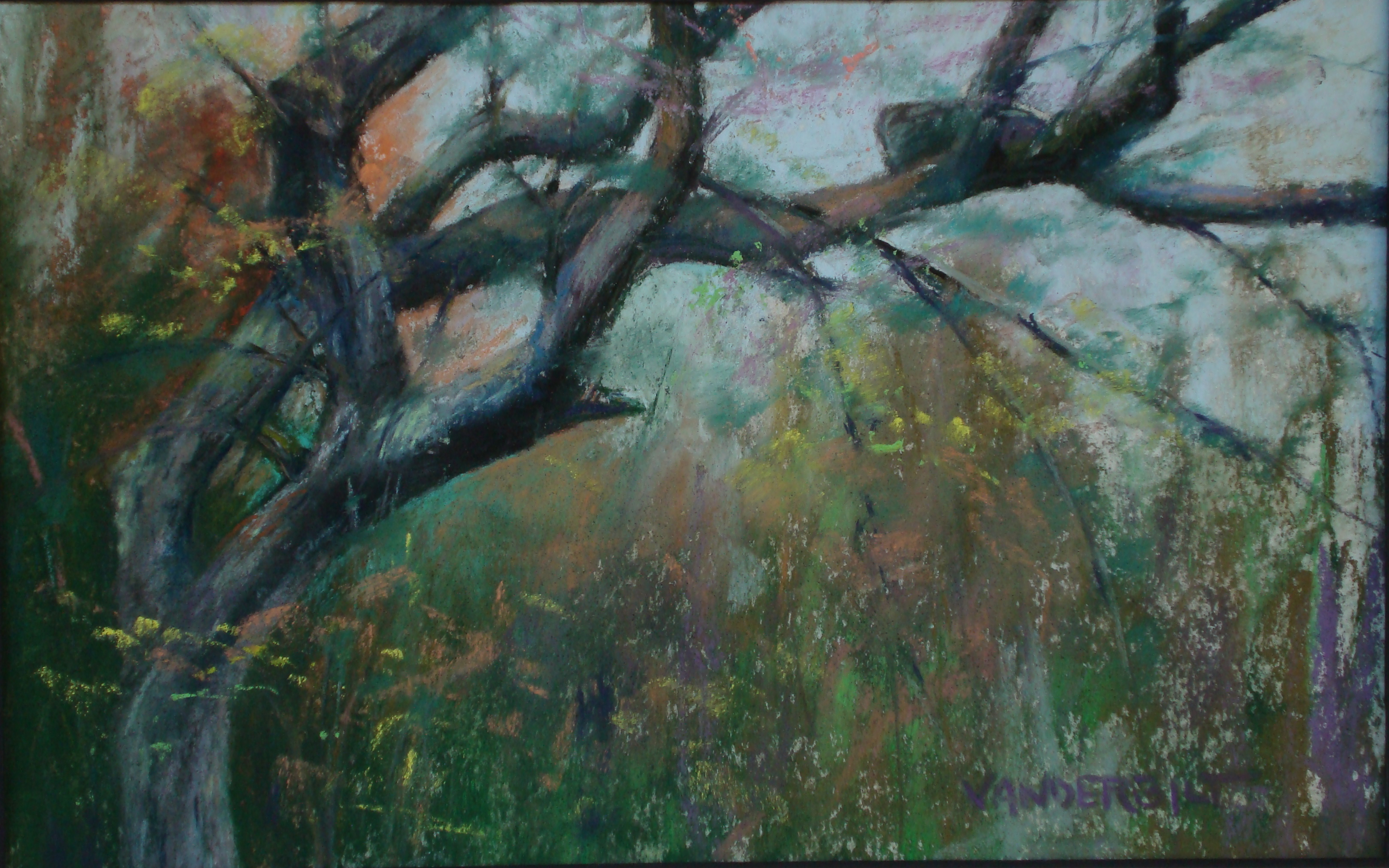 The nature of my tile work feeds my passion for shape and texture, and when I began painting with pastels, I found that this medium was an exciting fit. My love of nature, especially the woods, is a great source of inspiration to me, again providing me with so many visual textures.
Contact me
If you are interested in my available work, or want to commission a piece, please do not hesitate to let me know and I would be glad to work with you.
Pastel Gallery
These are examples of my recent work with prices for those that are for sale. All dimensions are for unframed, unmounted pieces, for reference when designing or deciding on frames.